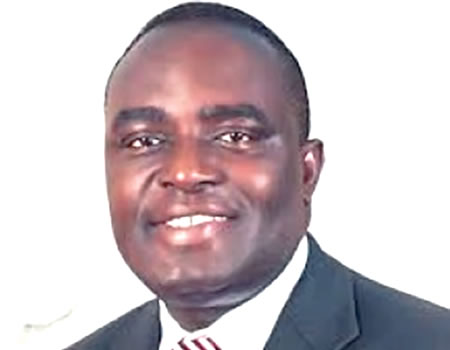 LASU makes history as Okebukola, 11 ACEITSE students' proposals approved for world researchers' conference
A global figure in the field of science education and former executive secretary of National Universities Commission (NUC), Professor Peter Okebukola and 11 students of Africa Centre of Excellence for Innovative and Transformative STEM Education (ACEITSE) of the Lagos State University (LASU- ACEITSE) Ojo will be joining other science researchers from across the world for the 95th edition of the National Association for Research in Science Teaching (NARST) conference in Vancouver, Canada, from March 27 to 30, 2022.
NARST is a worldwide organisation dedicated to the promotion of research in science education and the communication of knowledge generated by the research.
Thus, apart from Okebukola, who is the immediate past director of LASU- ACEITSE, six among those who made the list are PhD students of the centre while the remaining five are undergraduates and each of them has co-researchers.
Professor Peter Okebukola made this known in a memo to the Vice-Chancellor of LASU, Prof Ibiyemi Olatunji-Bello and the centre leadership, a copy of which was made available to Saturday Tribune, announcing the achievement, on Friday.
He said no Africa country in the 92-year history of NARST with headquarters in the United States has such a high number of proposals approved for presentation at any of its conferences.
He explained that the use of the "Culturo-Techno-Contextual Approach (CTCA) which is a homegrown STEM teaching methodology invented by him with a mobile app for implementation and being used at the centre must be a great factor that qualified their proposals suitable for presentation at the four-day event.
He described CTCA as an indigenous mechanism that factors African cultural contexts and humour to teach and learn science subjects in schools.
He said he is particularly happy that LASU- ACEITSE, which is a World Bank-funded centre and with students from across Africa achieved this feat, noting that acceptance of a proposal for a NARST conference is "Usually like the Carmel through the eye of the needle."
He said this was because the rejection rate, even for proposals from high-standing professors of STEM education for NARST conference, is usually high.
According to him, all proposals for the NARST conference with the general theme as "Unity and inclusion for global scientific literacy: Invite as a community, unite as a community" passed through three-month rigorous blind reviews by the experts.
Prof Okebukola, however, listed the researchers concerned and who are doctoral students and their topics to include Demola Ibukunolu (Improving the Achievement and Problem-solving Skills of Students: How Effective is CTCA in Nuclear Chemistry?), Deborah Agbanimu (Flowchart and Algorithm as Difficult Concepts in Computer Studies: Can CTCA Come to the Rescue?), Olasunkanmi Gbeleyi (Heartbreak for Underachievement: Perspectives of CTCA on Students' Achievement and Critical Thinking in Computer Studies).
Others in the category according to him, are Adekunle Oladejo (I am CTCA, and this is my first Attempt in the Physics Class – How Will I perform?), Franklin Onowugbeda (Reducing Anxiety and Promoting Meaningful Learning of Difficult Biology Concepts: Can CTCA be a Fix?) and Esther Peter (Exploring the Potency of Culturo-Techno-Contextual Approach (CTCA) on the Achievement of Secondary School Students in Computer Networking).
Similarly, while noting that his own topic is "Further Probe into Culture, Context and Scientific Explanations by Biology Students: An African Case Study," Prof Okebukola added that the topics of Mariyam Abdulhadi, Israel Adebayo, Francisca Allename, Imole Samson and Daniel Solarin, all undergraduates are "Will CTCA Help Students' Understanding of Difficult Concepts In Computer Studies,?" "Examining the relative effectiveness of CTCA in improving secondary school students' achievement in Genetics," "Underachievement in Difficult Concepts in Biology: Can CTCA be the way out?" "Can the Culturo-Techno-Contextual Approach (CTCA) Breakdown the Barriers of African Students to Learning Difficult Concepts in Biology?" and "Will the Culturo-Techno-Contextual Approach Help Students' Understanding of Difficult Concepts in Computer Studies?" respectively.
He said these researchers are at the moment finetuning their papers for publication in the top three world's STEM Education journals, adding that the development is an indication that LASU is known for quality research and that CTCA approach is gaining wider global acceptance.
YOU SHOULD NOT MISS THESE HEADLINES FROM NIGERIAN TRIBUNE
We Have Not Had Water Supply In Months ― Abeokuta Residents
In spite of the huge investment in the water sector by the government and international organisations, water scarcity has grown to become a perennial nightmare for residents of Abeokuta, the Ogun State capital. This report x-rays the lives and experiences of residents in getting clean, potable and affordable water amidst the surge of COVID-19 cases in the state.