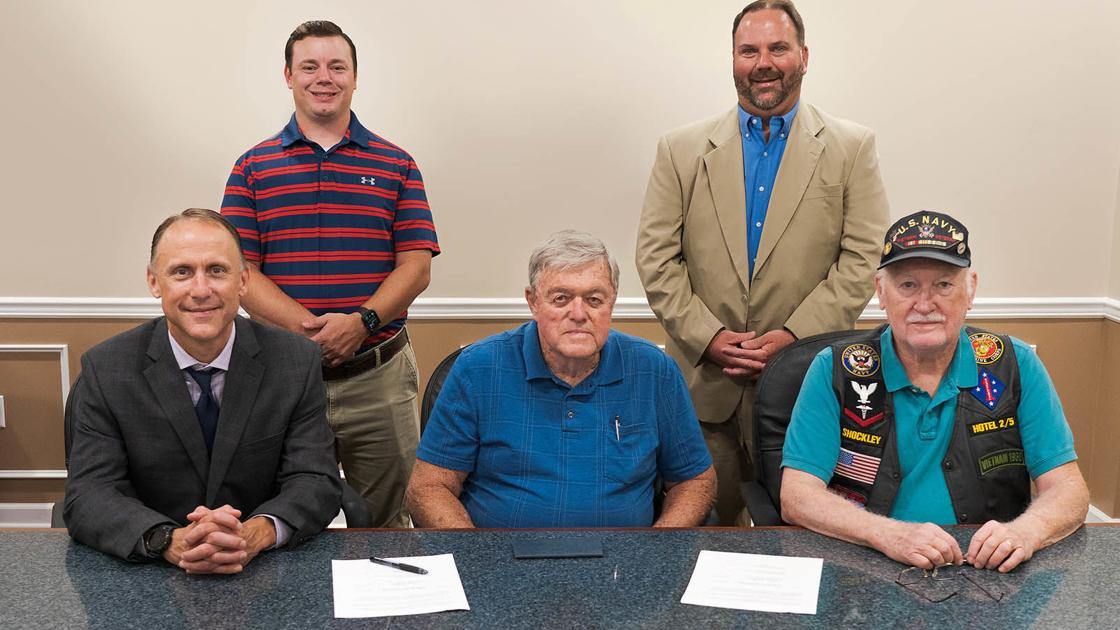 Hawkins vets can benefit from new Disabled American Veterans scholarship | Rogersville
The Disabled American Veterans, Jerry Alvis Chapter 59 has endowed a scholarship to be awarded to disabled veterans attending Walters State Community College. Scholarships will be funded through interest earned by the endowment, allowing the scholarship to be given in perpetuity.
The DAV, Jerry Alvis Chapter 59 serves Hawkins, Hamblen, Grainger, and Jefferson Counties.
An anonymous donor provided money for the first scholarship to be given this semester. Caleb Cornett, a health sciences major, was the first recipient.
"Our purpose is to assist disabled veterans," Commander Ray Shockley said. "Establishing this endowment means that we will be able to help veterans in completing their education from here on. This is a legacy for our current members."
The DAV, Jerry Alvis Chapter 59 serves Hawkins, Hamblen, Grainger, and Jefferson Counties.
This scholarship will help one of the college's target groups.
"When Walters State opened, the college served many veterans who were returning from Vietnam. Today, we see many veterans who have fought in the global war on terror," said Dr. Tony Miksa, president of Walters State. "On behalf of the college and our veteran students, I am thankful to this chapter of the DAV for establishing this unique scholarship. This will help countless veterans in coming years."
Walters State is a Tennessee VETS Campus and has been designated a military-friendly college.
Shockley is a graduate of Walters State, completing an associate's degree in radiology technology in 1975. As a Navy hospital corpsman, he served a tour in Viet Nam, attached to a Marine unit. Shockley served a portion of his enlistment at Bethesda Naval Hospital in Washington, D.C. While there, he worked to provide nursing services to congressmen and to President Lyndon Johnson.
Shockley advises other veterans to take advantage of the benefits available to them after discharge.
The DAV, Jerry Alvis Chapter 59 Scholarship will be awarded annually to an honorably discharged disabled veteran who served in any branch. The recipient must be pursuing a certificate or degree. If a qualifying veteran is not available, the scholarship may be awarded to a dependent of a disabled veteran.
For more information about the scholarship or about veterans services at Walters State, contact Jason Wilder, Walters State veterans service officer, at [email protected] or 423-585-6896.