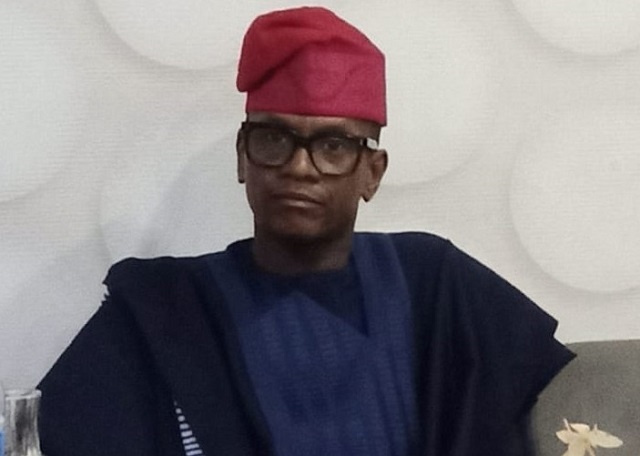 From Banking to Politics: Late Abiola Ajimobi's Son-in-Law Throws His Hat into the Ring
HighLife
Traditions are the legacies of the fathers. Succession is the right of the children. In between these legacies and rights are choices to follow after one's predecessor or carve out a path for oneself. For Kolapo Kola-Daisi, the former option is far more sensible and a better pathway towards serving the family and the fatherland.
Kola-Daisi is currently the subject of much contemplation and debate. As the son of an illustrious figure in Ibadan, Oyo State, the 43-year-old man has enough prestige to contest for whatever political position that catches his fancy. The only twist in the narrative is that he would be trailing the steps of his late father-in-law, former Governor and Senator Abiola Ajimobi, rather than those of his industrialist father, Chief Kola Daisi.
According to the reports on this matter, Kola-Daisi is interested in contesting the Oyo South Senatorial District seat with Senator Kola Balogun. Interestingly, this is the same Balogun against whom the late Ajimobi contested and lost. The question on the lips of many people is whether the Ajimobi/Kola-Daisi alliance will overthrow Balogun or the latter will defeat Kola-Daisi.
Besides his pedigree, another reason folks are paying a lot of attention to this narrative is that Kola-Daisi is a treasurer with Heritage Bank. So, unless he has the mass following of somebody like former Central Bank of Nigeria Governor, Charles Soludo or the momentum of former Polaris Bank GMD/CEO, Tokunbo Abiru, Kola-Daisi might actually lose the hat he's throwing into the ring.
Then again, his mother-in-law, Florence Ajimobi is very much around and very much involved with the goings-on in Oyo State. Who knows, maybe Kola-Daisi's declared intention to candidly represent the people of Oyo South in the National Assembly will bear some fruit. Time will tell.
Whatever the outcome of this, there is definitely going to be good morale at the end of this story.