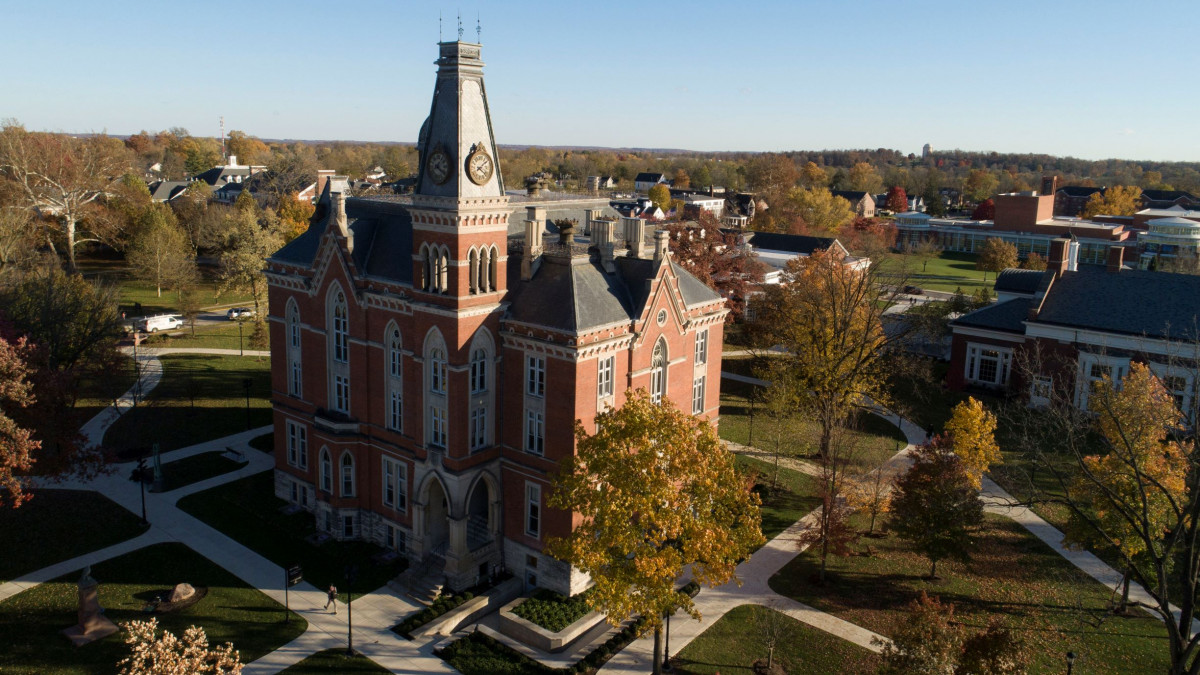 Awards: DePauw faculty and staff members honored for teaching, scholarship, student support
Five distinguished faculty members have won prestigious DePauw University awards for their contributions to teaching, the university and the community. Five staff members also have been recognized by the student body for their outstanding support of students. 
The faculty winners were announced via video. They are:
Samuel Autman and Karin Wimbley, both associate professors of English, were winners of the United Methodist Exemplary Teaching Award given jointly by the university and the church to faculty members who exemplify excellence in teaching; civility and concern for students and colleagues; commitment to value-centered education; and service to students, the institution and the community.
According to nominations made by his colleagues and cited on the announcement by Bridget Gourley, dean of the faculty and Percy L. Julian professor of chemistry and biochemistry, Autman "personifies the liberal arts experience: He's an inspirational force, helping students identify their strengths and talents, while quietly and firmly urging them toward the kind of breakthrough that sets them on a life path toward excellence. … He is a natural educator, who teaches with every breath, gesture and carefully chosen word."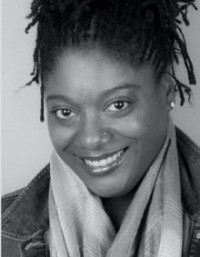 Wimbley, wrote a nominator, "embodies the best of the humanities – helping students to widen their field of vision and absorb new perspectives – and she does so with tremendous skill, grace and humor."
Another colleague said she "has given me new perspective on my approach to almost every aspect of my own work as a professor and on the work of the department and the institution. I can't think of a greater service that one colleague can perform for another. She has helped me grow, and she has helped DePauw grow in a historical moment when growth is both painful and necessary."
Lennie Foy won the Edwin L. Minar Jr. Award, which recognizes the faculty member who has demonstrated an exceptional record of scholarly and creative work suggestive of the achievements of its namesake, a professor of classical studies who taught at DePauw 1951-80 and wrote almost 50 reviews of major works in Greek philosophy and published 10 articles on the same subject.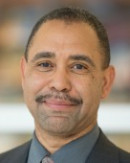 Foy is a professor of trumpet in the School of Music. He is accomplished in classical and jazz and has played with numerous orchestras and bands. He is a founding member of the Gateways Music Festival Orchestra and an inaugural member of the Smithsonian Jazz Masterworks Orchestra and has performed as a studio musician and in ensembles alongside Aretha Franklin, The Temptations and Stevie Wonder.
A colleague wrote that Foy's work "is something we should hold as a model for how to remain the top in our relative professions and still give back to the community."
Another nominator wrote that the award provided "an opportunity to honor Lennie's musicianship; the intersections of jazz and classical music; music that supports, nurtures and participates in communities of Black musicianship; and our wonderful colleague."
Emmitt Riley III received the G. Bromley Oxnam Award for Service, which recognizes a mid-career faculty member who has made significant contributions to the university, the academic or professional world, the Greencastle community or the wider arena of civic contributions through social outreach or social justice.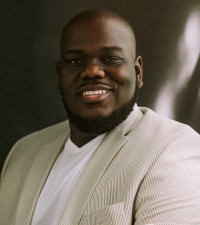 Riley, associate professor of political science, is director of the Africana Studies Program and adviser to the Association of African-American Students. He sits on the advisory board for the Mississippi Free Press; has been a member of the Alpha Phi Alpha Fraternity's National Commission on Racial Justice; and was chair of the fraternity's Public Policy and Political Action Commission.
In addition, he has been a reviewer for the Journal of Political Science; an Advanced Placement reader for the College Board; and vice president and secretary of the National Conference of Black Political Scientists.
A nominator said Riley had done "the invisible labor of helping his colleagues see and understand their work more clearly through a racial justice lens."
Riley also won the Faculty Member of the Year Award, given by the student body to a faculty member who has supported students and the university. The other finalists were Sharon Crary, chemistry professor; Tim Good, professor of communication and theatre; Greg Schwipps '95, English professor; Andrea Sununu, English professor; and Erik Wielenberg, philosophy professor and chair of the philosophy department.
Steven Timm, professor of communication and theatre, was the winner of the Mr. and Mrs. Fred C. Tucker Jr. Distinguished Career Award, which recognizes a senior faculty member who has made notable contributions to DePauw through a commitment to students, teaching excellence, one's chosen discipline and university service.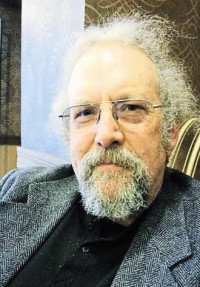 A DePauw graduate wrote that Timm's mentoring, collaboration and friendship "have significantly shaped my life." A colleague wrote that students know "they have an adviser and often a friend for life after working with (Timm) in close, one-on-one interactions." Wrote another: "In a nutshell, our colleague challenges students and encourages them to take risks. Our colleague is never satisfied with complacency."
Another colleague wrote, "as faculty, we do not reach every student, but the kind of deep connections that (Timm) has made are really the heart and soul of a liberal arts education."