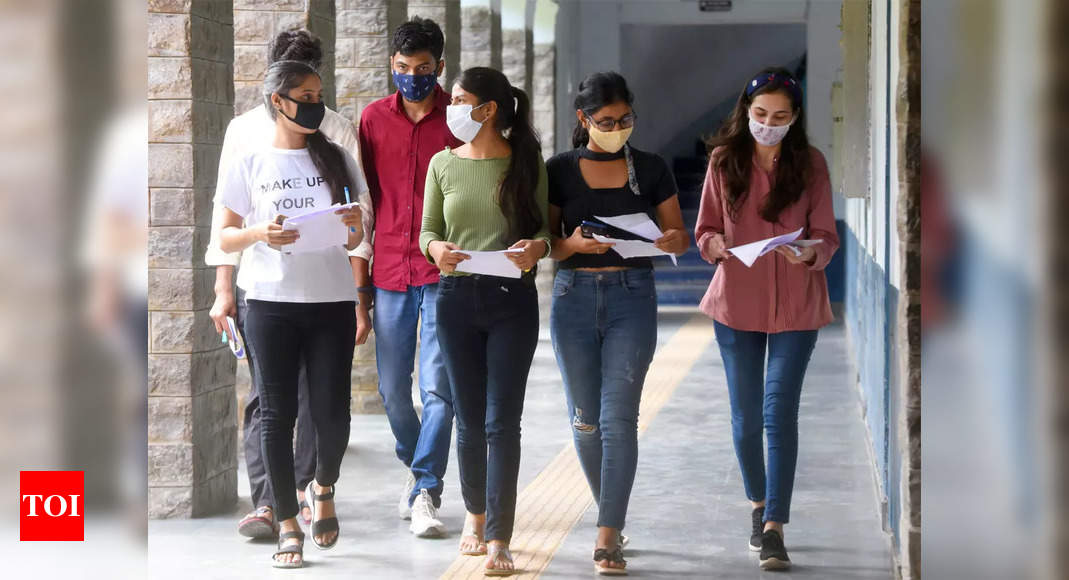 Aurangabad: Student's wait for scholarship exam results continues | Aurangabad News
AURANGABAD: Lakhs of
students
from Classes V to VIII in the state are still awaiting the results of the scholarship examinations that were held on August 12 after being repeatedly postponed.
Every year, middle school and high school scholarship exams for Classes V and VIII respectively are conducted by the Maharashtra State Council of Examinations (MSCE), which is the competent authority. More than 10 lakh students appear for these tests.
Pointing out an already disrupted schedule of the scholarship tests, educational activists, on behalf of the parents, have questioned the delay in declaring the results.
"The scholarship examinations use the Optical Mark Recognition (OMR) system, which enables speedy assessment. While a period of at most one month is enough to declare the result, the authorities concerned are unnecessarily taking extra time," said Prashant Sathe, an activist.
Notably, the MSCE had declared the final answer-keys for both middle school and high school scholarship exams on September 9 and accordingly, results were expected within a few days.
Held in eight different languages, many students appear for scholarship examinations across the state as it offers the students early orientation towards preparation for the competitive examinations.
When contacted, MSCE commissioner Tukaram Supe admitted that the results were unusually late and blamed Covid-related issues for the delay.
"We have been facing manpower issues while accomplishing different tasks and completing the necessary formalities. We would like to assure the students and parents that the results will be out before this month ends," he said.